3rd August 2022

- 1 min read
#materials
#local
#health
Shou-Sugi Ban or the art of burnt wood
Always looking for environmentally friendly materials and construction techniques, we had the opportunity to successfully experiment with Shu-Sugi Ban during the recent construction of a Minergie-P timber frame house. But ultimately what makes this technique so attractive today?
The current boom in wood construction, boosted by the growing interest of the market for construction techniques that respect the environment, has made it possible to bring the age-old art of burnt wood back in fashion. This ancestral wood treatment process comes to us from Japan where it is known as Shu-Sugi Ban.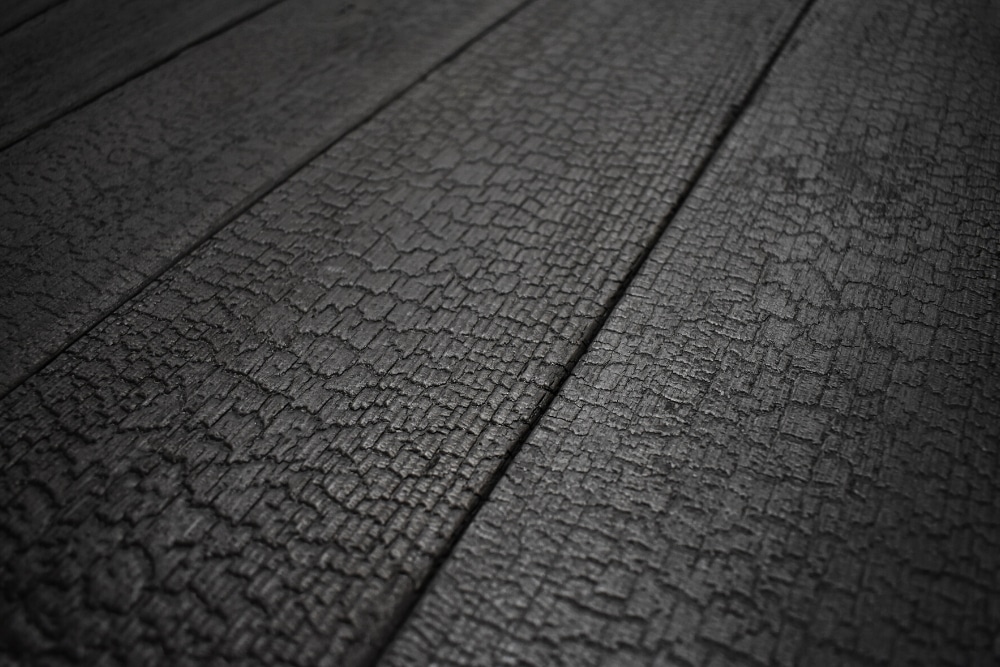 From a pragmatic point of view and beyond its aesthetic aspect, the Shu-Sugi Ban aims to naturally protect the wood by carbonisation. By burning the wooden planks on the surface, a charred film of wood appears. This layer provides optimal protection to the wood.
Historically, at a time when village fires were common, it was an excellent natural fire retardant. Thanks to its thick layer of carbon, it prevented the fire from spreading.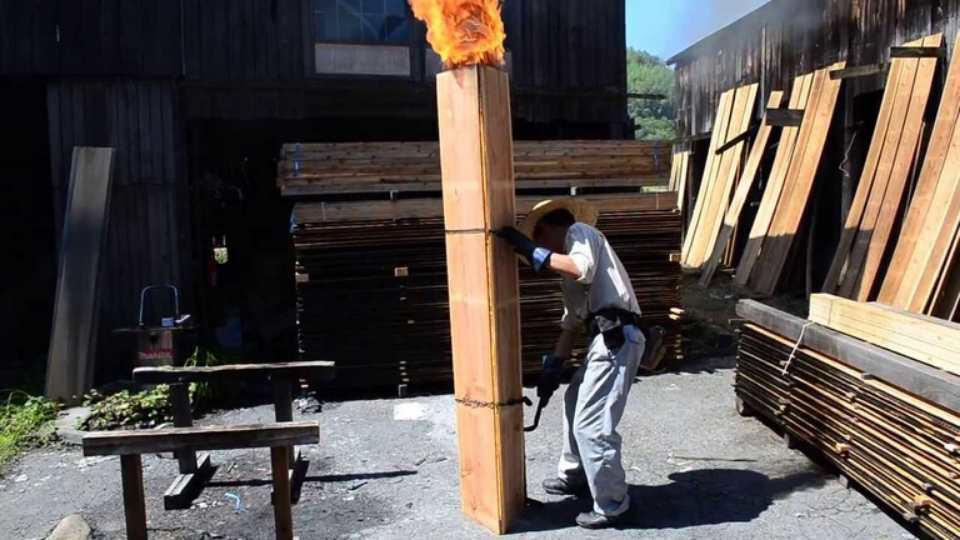 Its properties are also economic and ecological, since the Shu-Sugi Ban helps repel parasitic fungi and insects. And what's more, its life expectancy can go beyond one hundred years.
Today in Switzerland, a number of wood suppliers have developed a semi-industrial production process based on indigenous softwood species. This process is therefore one of the only alternatives to raw wood if you wish to avoid regular maintenance of your facade and the use of synthetic treatment products.
Summary of advantages
Treatment without chemical additives
Protection against fungi, moss and insects
Extended humidity and UV resistance
Aesthetic rendering